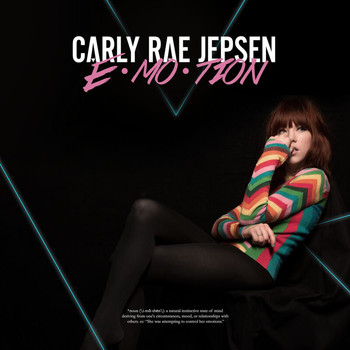 Preview Emotion (Deluxe)
Record Label:
℗ 2015 School Boy/Interscope Records
7digital

What we said:

Take the royalties and exposure out of the picture, and you often find that a multi-platinum-selling single can prove a poisoned chalice for emerging artists. Just ask Carly Rae Jepsen, whose phenomenally-successful breakout hit 'Call Me Maybe' has overshadowed any material she's produced since, largely because none of it has quite measured up to that unshakable earworm. Until now, that is, because Jepsen's latest LP is so crammed full of killer hooks it makes selecting one standout track an utterly thankless task. Written in collaboration with Shellback, Sia, Greg Kurstin and Dev Hynes – and recorded with Haim-collaborator Ariel Rechtshaid – Emotion pairs voguish, 80s-style R&B production with timeless songwriting to quite magnificent effect. A pop classic in waiting.
| Track Number | Track Title | Track Length | Track Price/Buy Link |
| --- | --- | --- | --- |
| 1 | Run Away With Me | 4:11 | |
| 2 | Emotion | 3:17 | |
| 3 | I Really Like You | 3:25 | |
| 4 | Gimmie Love | 3:22 | |
| 5 | All That | 4:37 | |
| 6 | Boy Problems | 3:42 | |
| 7 | Making The Most Of The Night | 3:59 | |
| 8 | Your Type | 3:20 | |
| 9 | Let's Get Lost | 3:13 | |
| 10 | LA Hallucinations | 3:05 | |
| 11 | Warm Blood | 4:13 | |
| 12 | When I Needed You | 3:41 | |
| 13 | Black Heart | 2:57 | |
| 14 | I Didn't Just Come Here To Dance | 3:40 | |
| 15 | Favourite Colour | 3:29 | |
Duration:

54:11
Genres:
℗ 2015 School Boy/Interscope Records
© 2015 School Boy/Interscope Records