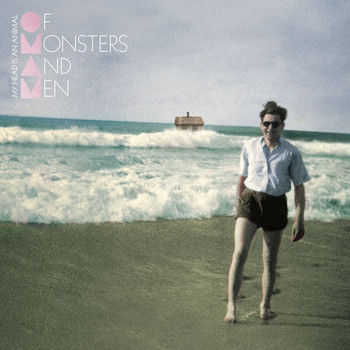 Preview My Head Is An Animal
Record Label:
(P) 2012 SKRIMSL ehf Laekjaras 1, nder exclusive license to Universal Republic Records, a Division o
7digital

What we said:

For a country with a population shy of 350k, Iceland certainly punches above its weight in terms of musical talent. Having already brought us The Sugarcubes, Sigur Rós and Múm, the nation of over-achievers now kindly proffers Of Monsters and Men, a Garður-formed outfit who've already won the hearts of America. Judging by their debut album, conquering our shores should prove plain-sailing. My Head Is An Animal finds the six-piece traversing varied sonic terrain with consummate ease, referencing the spirit-stirring cacophony of Arcade Fire on 'Six Weeks', the fireside folk of Lisa Hannigan on 'Love Love Love' and the tender boy-girl vocal interplay of The xx on 'Yellow Light'.
| Track Number | Track Title | Track Length | Track Price/Buy Link |
| --- | --- | --- | --- |
| 1 | Dirty Paws | 4:38 | |
| 2 | King And Lionheart | 4:34 | |
| 3 | Mountain Sound | 3:31 | |
| 4 | Slow And Steady | 5:02 | |
| 5 | From Finner | 3:43 | |
| 6 | Little Talks | 4:27 | |
| 7 | Six Weeks | 5:34 | |
| 8 | Love Love Love | 3:59 | |
| 9 | Your Bones | 4:09 | |
| 10 | Sloom | 4:44 | |
| 11 | Lakehouse | 4:35 | |
| 12 | Yellow Light | 4:53 | |
| pdf | My Head Is An Animal - Digital Booklet | | Not available separately |
Duration:

53:49
Genres: