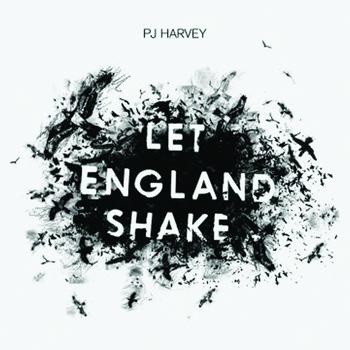 Preview Let England Shake
Record Label:
(P) 2011 Universal Island Records Ltd. A Universal Music Company.
7digital

What we said:

War, huh, yeah. What is it good for? Absolutely n... erm, providing inspiration for PJ Harvey's latest long player, actually. Lyrically rooted on the battlefields of northern France and the beaches at Gallipoli, the Mercury Prize-winning Let England Shake was ostensibly a tribute to the soldiers lost in the campaigns of WW1, but resonated thematically with the political issues of the present day. Polly Jean's eighth studio album is a beautiful, bruised love letter to her homeland and, sonically, it's possibly her finest hour yet.
| Track Number | Track Title | Track Length | Track Price/Buy Link |
| --- | --- | --- | --- |
| 1 | Let England Shake | 3:09 | |
| 2 | The Last Living Rose | 2:21 | |
| 3 | The Glorious Land | 3:35 | |
| 4 | The Words That Maketh Murder | 3:46 | |
| 5 | All And Everyone | 5:40 | |
| 6 | On Battleship Hill | 4:08 | |
| 7 | England | 3:11 | |
| 8 | In The Dark Places | 3:00 | |
| 9 | Bitter Branches | 2:30 | |
| 10 | Hanging On The Wire | 2:42 | |
| 11 | Written On The Forehead | 3:40 | |
| 12 | The Colour Of The Earth | 2:34 | |
Duration:

40:16
Genres: