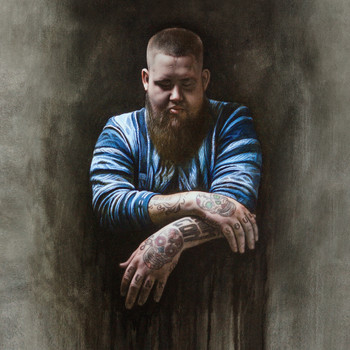 Preview Human (Deluxe)
Record Label:
Best Laid Plans/Columbia
7digital

What we said:

At 32 years old, Rory Graham has pursued musical stardom for half of his life, starting out as an aspiring jungle MC before falling for hip hop and soul. Following 2016's international smash hit 'Human' and his recent BRITs Critics' Choice win, the Uckfield-born blues man is nearing his goal of becoming a household name, and he's banking on his debut LP to push him over the finish line. Listening to Graham's weather-beaten vocals swell over staccato piano chords, swaggering beats, minimalist hip hop production and gospel choirs, you can't help but think he stands a decent chance with this unabashedly emotive blues-pop.
| Track Number | Track Title | Track Length | Track Price/Buy Link |
| --- | --- | --- | --- |
| 1 | Human | 3:19 | Not available separately |
| 2 | Innocent Man | 3:07 | Not available separately |
| 3 | Skin | 3:59 | Not available separately |
| 4 | Bitter End | 3:39 | Not available separately |
| 5 | Be the Man | 3:14 | Not available separately |
| 6 | Love You Any Less | 4:21 | Not available separately |
| 7 | Odetta | 3:36 | Not available separately |
| 8 | Grace | 3:31 | Not available separately |
| 9 | Ego | 3:16 | Not available separately |
| 10 | Arrow | 3:20 | Not available separately |
| 11 | As You Are | 3:47 | Not available separately |
| 12 | Die Easy | 2:30 | Not available separately |
| 13 | The Fire | 3:42 | Not available separately |
| 14 | Fade to Nothing | 3:42 | Not available separately |
| 15 | Life In Her Yet | 2:54 | Not available separately |
| 16 | Your Way or the Rope | 3:24 | Not available separately |
| 17 | Lay My Body Down | 3:36 | Not available separately |
| 18 | Wolves | 2:55 | Not available separately |
| 19 | Healed | 2:56 | Not available separately |
Duration:

1:04:48
℗ Tracks 1 & 19 (P) 2016 Sony Music Entertainment UK Limited; All other tracks (P) 2017 Sony Music Entertainment UK Limited
© Tracks 1 & 19 (P) 2016 Sony Music Entertainment UK Limited; All other tracks (P) 2017 Sony Music Entertainment UK Limited