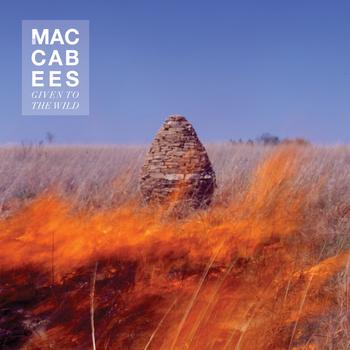 Preview Given To The Wild
Record Label:
(P) 2011 Polydor Ltd. (UK)
7digital

What we said:

So what if the ink's barely dry on our Best of 2011. We don't think it's premature to begin talking about contenders for this year's installment. And unless we're treated to an unprecedented surfeit of stupendous guitar-pop in the next twelve months, we're pretty sure The Maccabees' third long player will be assuming a starring role in our countdown. Featuring production from DFA Records founder, and ex-UNKLE musician, Tim Goldsworthy, Given To The Wild represents a giant leap forward, gliding expertly between lushly-layered melancholia and life-affirming indie-pop. We'll be seeing you in December then, lads.
| Track Number | Track Title | Track Length | Track Price/Buy Link |
| --- | --- | --- | --- |
| 1 | Given To The Wild (Intro) | 2:11 | |
| 2 | Child | 4:31 | |
| 3 | Feel To Follow | 3:29 | |
| 4 | Ayla | 3:47 | |
| 5 | Glimmer | 4:04 | |
| 6 | Forever I've Known | 5:22 | |
| 7 | Heave | 4:25 | |
| 8 | Pelican | 3:45 | |
| 9 | Went Away | 3:39 | |
| 10 | Go | 4:13 | |
| 11 | Unknow | 5:07 | |
| 12 | Slowly One | 4:17 | |
| 13 | Grew Up At Midnight | 4:01 | |
Duration:

52:51
Genres:
℗ 2011 Polydor Ltd. (UK)
© 2011 Polydor Ltd. (UK)