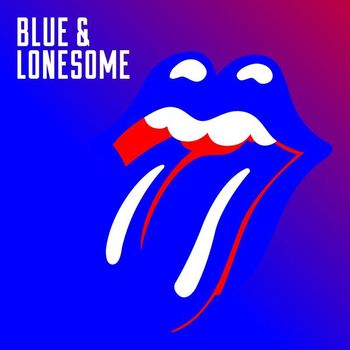 Preview Blue & Lonesome
Record Label:
℗ 2016 Promotone B.V.
7digital

What we said:

Other than learning to ignore election polls, if 2016 has taught us anything it's never to take our heroes for granted, so it's a joy to see The Stones thriving. Following their recent 'Exhibitionism' retrospective at London's Saatchi Gallery, they're are now unveiling their first studio album in 11 years. Recorded in three days at Mark Knopfler's British Grove Studios – with a little help from Eric Clapton – Blue and Lonesome finds Mick, Keith, Ronnie and Charlie doffing their caps to legends like Howlin' Wolf, Willie Dixon and Memphis Slim across an album entirely composed of blues covers. Happily, by looking back they've taken a leap forwards from 20o5's somewhat underwhelming A Bigger Bang, because the four-piece now sound totally revitalised.
| Track Number | Track Title | Track Length | Track Price/Buy Link |
| --- | --- | --- | --- |
| 1 | Just Your Fool | 2:16 | |
| 2 | Commit A Crime | 3:38 | |
| 3 | Blue And Lonesome | 3:07 | |
| 4 | All Of Your Love | 4:47 | |
| 5 | I Gotta Go | 3:26 | |
| 6 | Everybody Knows About My Good Thing | 4:31 | |
| 7 | Ride 'Em On Down | 2:49 | |
| 8 | Hate To See You Go | 3:21 | |
| 9 | Hoo Doo Blues | 2:37 | |
| 10 | Little Rain | 3:32 | |
| 11 | Just Like I Treat You | 3:25 | |
| 12 | I Can't Quit You Baby | 5:13 | |
Duration:

42:42
Genres: