7digital secures new contract with Pinterest
7digital to power licensed music for video-sharing app Lomotif.
Utopia Music signs database deal with B2B firm 7digital.
NEWS
Songtradr's 7digital, the global leader in B2B digital music solutions, is excited to announce its partnership with Pex, a leader in content identification and UGC data enabling the fair and transparent use of copyright online. Pex will fingerprint 7digital's global catalog for inclusion in the Pex music registry, which powers the company's Pex Search solution. Pex Search is an Automated Content Recognition (ACR) solution that enables clients to find the most uses of copyrighted content and inform licensing, attribution, and compliance decisions. Clients – such as digital content platforms, music rightsholders, and consumer brands – can access Pex Search via an SDK or user interface, where they can query audio files to find matches in custom databases, or the Pex music registry. Once music is identified, clients can determine the appropriate action for their business. 
Pex's leading-edge technology has gained widespread adoption among music rightsholders, enabling them to better monitor and monetize content across a modern landscape of diverse platforms, apps, and services. By identifying copyrighted material in realtime, including partial clips down to a single second, Pex's technology is highly effective for identifying music in user-generated content (UGC). Unlike other providers, Pex can find music despite trends like remixes, mashups, sped up tracks, short-form content, and other modified audio. This advanced identification ensures the most uses of music are identified via Pex Search, and brings more value to the rightsholders who supply their catalog through 7digital.
Through the partnership, Pex will leverage 7digital's comprehensive global catalog and metadata feeds, streamlining music delivery from rightsholders and ensuring a robust search registry that can identify the most uses of music. The reach of 7d's catalog and the breadth of participating rightsholders, allows Pex to offer a comprehensive solution that can be used to combat copyright infringement and fraud, inform licensing decisions, or effectively manage catalog. 7digital's cloud-based catalog ingests and delivers new releases and metadata for fingerprinting in real time, so Pex customers have the most accurate data whenever they need it and rightsholders have their latest content identified.
Furthermore, 7digital's pass-through licensing, tailored explicitly for the music intelligence use case, simplifies the licensing process while allowing rightsholders to maintain control through an opt-in process. Pex can efficiently license music from 7digital for fingerprinting without additional negotiations or complex agreements. This streamlined approach saves time and resources for Pex, its clients and rightsholders alike.
The partnership between 7digital, a Songtradr company, and Pex brings together digital content, a comprehensive music catalog, and unparalleled content identification, to provide a powerful solution for rightsholders, platforms, and brands seeking robust audio and melody fingerprinting services, copyright compliance, and content management.
Learn More: Partner Integrations
NEWS
7digital is excited to announce its support of social music streaming startup Stationhead to make the digital music experience more engaging for fans and artists. Specifically, 7digital powers the live commerce tool that allows artists and hosts to sell official digital tracks to fans during live streaming parties on their stations. Not only does this help artists financially, it also influences chart rankings. As an official partner of 7digital for label licensing, digital platform sales, and reporting, Stationhead is changing the game for which songs make it to the top charts.
With Stationhead's unique blend of live audio, social networking, e-commerce, and music, the platform has become a favorite for creators, managers, labels, and, of course, listeners alike. Since launching the feature, millions of music fans have come together to support their favorite artists and influence the industry charts in a meaningful way. Charts have long been a who's who of all the biggest names in music, and often, a chart-topping hit or album can boost an artist's Grammy nomination chances.
In a post-radio streaming age, digital sales can have an outsize impact on industry metrics. Stationhead is the first player to incorporate this insight in the platform's approach to fandom, where fans truly connect their efforts to a direct impact on trends that shape the industry and artists' success.
The impact of Stationhead's new feature has been staggering. According to Luminate data, Stationhead sales accounted for 20% of BlackPink's first-week digital sales for "Born Pink." Additionally, the feature helped TXT achieve their first No. 1 album for "The Name Chapter: Temptation" by driving 33% of the band's first-week digital sales. Other notable artists, including Niall Horan, Nicki Minaj, and BTS, have also used the feature during live release parties on the platform.
At 7digital, we are proud to support Stationhead and its efforts to empower fans to directly impact the music industry and the hits of their favorite artists. With the ability to purchase music downloads and have them reported for charting by 7digital, Stationhead is changing the game for how artists and fans interact and providing a unique opportunity for artists to benefit financially and through chart success.
NEWS
Billboard recently broke an investigation that shocked the industry that details how easy it is for malicious parties to steal other artists' and songwriters' money. The piece, titled "How Did Two Unknown Music Operators Make $23 Million from YouTube royalties? IRS Says they Stole it," illuminates the ongoing complexity of copyright management in the music industry. Fraud has long been a problem and has cost the US music industry an estimated $12.5 billion in annual output. In the UK alone, piracy costs £200 million a year in lost revenues, according to Geoff Taylor, Chief Executive of the music trade association BPI.
To provide some background, the music industry has had a long battle against various forms of piracy. Unfortunately, even massive platforms such as YouTube can have broken processes and weaknesses in content management and tracking systems that create opportunities for royalties to be misallocated, mistakenly or maliciously, to the wrong parties.
As the industry continues expanding, with more and more platforms integrating music as part of the experience, the onus falls to the artist to understand and manage their copyright. Rightsholders need a trusted partner and more transparency and tools that make tracking content delivered more accessible. Companies, for their part, want to be secure that they are upholding their licensing agreements and exercising near-perfect compliance.
There are still so many services on the horizon and emerging marketing that will capture more users. 7digital offers the leading platform in the market to serve those companies and brands who want to incorporate digital music into their offerings lawfully but do not necessarily have the time or know-how to navigate the complex requirements for licensing, tracking, reporting and paying rights holders. Utilising the platform, 7digital clients have the ultimate flexibility to outsource those pieces of the process as needed to maintain the highest standard of compliance to their licensing agreements.
"Many businesses don't have time, expertise or resources so we do the heavy lifting and provide the backend services that let them get on with the day job," said Paul Langworthy. "Based on our years of experience, and in association with our strategic industry partners, we can accurately track music delivered in any format and have created thousands of custom reports on behalf of our clients to the rightsholder community to meet their licensing agreements. In this way we help to ensure that the use of artists' content is accurately reported to the rightsholders."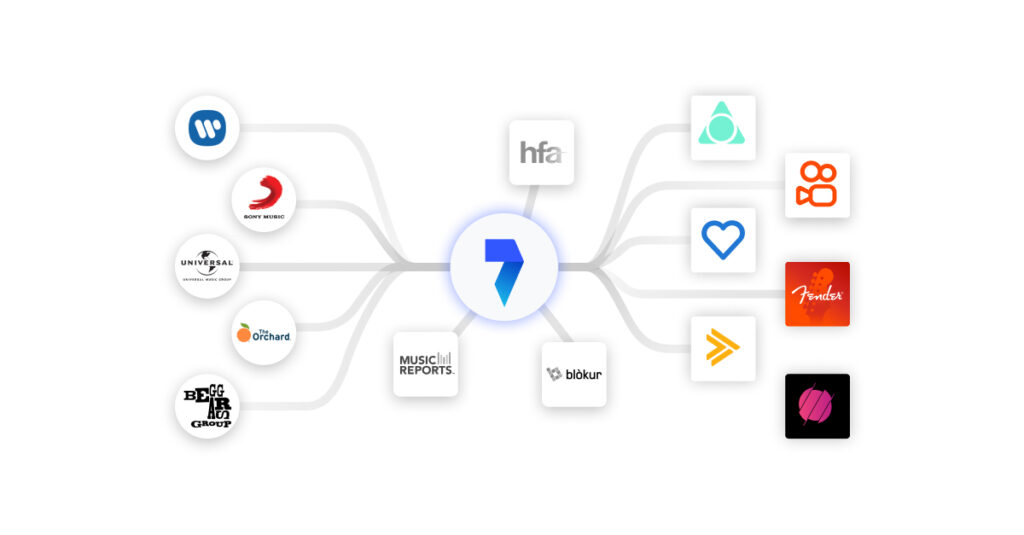 Proper tracking and transparency are critical tools for rights holders to identify gaps in copyright management with DSPs and brands that have licensed their content.7digital continues to invest in ways to provide the right processes, resources, and tools to align with suppliers around brands and companies utilising the 7digital platform for music content. This includes establishing a dedicated supplier success team, adopting new standards in content delivery, and more. This year, 7digital launched a beta program in which a subset of labels could access a custom dashboard to determine when and where their content was received across the 7digital client ecosystem, allowing them to feel confident that only legitimate and approved 7digital clients are getting access to their content.
"7digital has been supporting the music industry's growth for over 18 years through the provision of a platform that removes all the complexity around ingesting, delivering and reporting on music usage in all use cases." explains Paul Langworthy. "As new services and use cases have increased, 7digital has invested in tools, partnerships and services that provide greater transparency, simplicity, and efficiency so our artist, label, and publisher partners can manage their business more efficiently in today's fragmented digital landscape."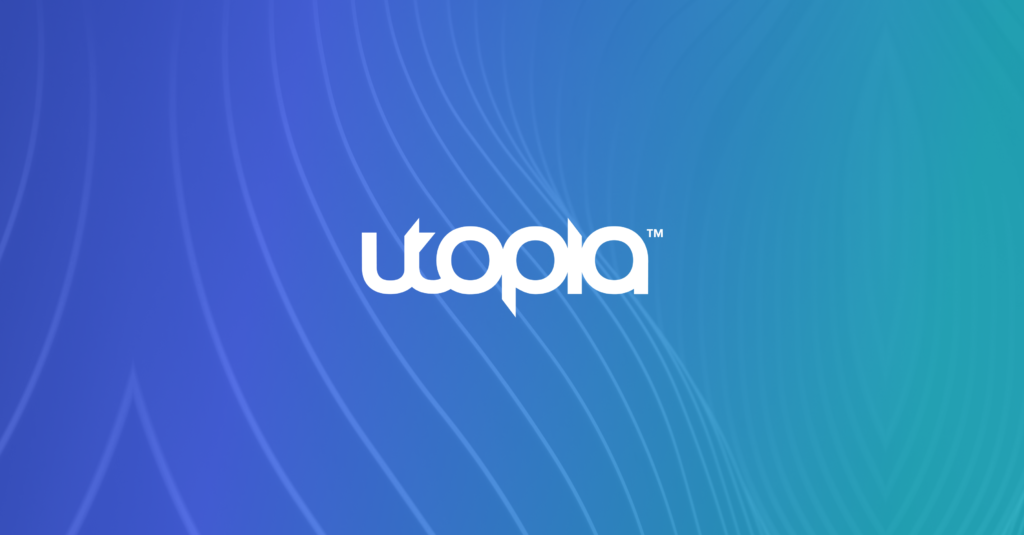 NEWS
7digital (AIM: 7DIG), the global leader in B2B end-to-end digital music solutions, is pleased to announce it has signed a long-term contract with Utopia Music AG, a music fintech company. Utopia is a new customer for the Company and marks the growing demand for music data and intelligence services, where 7digital's music-as-a-service platform provides access to global audio and track metadata for various use cases such as identifying music or artist, monitoring broadcasts, and monitoring copyrighted material.
Utopia Music exists to build technology and data accounting to improve the way the music industry pays royalties. Based on a database of more than 213 billion global data points, the Utopia platform leverages modern technologies to provide services to help the entire music value chain, including creators, labels, publishers, and performance rights organisations ("PROs") optimise their data and streamline administration.
Using 7digital's global music database capabilities, in addition to Utopia's existing data capabilities, Utopia's customers will be able to monitor and measure the consumption of their music copyrights globally. In so doing, Utopia's customers can leverage data for faster, more accurate payouts of royalties to copyright holders.
Paul Langworthy, Chief Executive Officer of 7digital, said: "It is always exciting to secure a new customer that reflects the competitive strength of our offer. Combining Utopia's next-gen tracking and payouts technology with 7digital's leading catalogue and metadata will enable music recognition for up to 100 million songs worldwide and support the whole industry to make more money faster, with fewer costs. We are also pleased to have secured another contract that enables growth and scales as our customer's business needs do. This contract, in addition to those signed so far this year, means the Company has already secured a 36% increase in platform licensing for 2022 vs 2021. We very much look forward to working with Utopia to support the growth of this music industry-focused service."
Paul Gathercole, Chief Data Officer, Utopia Music, said: "Utopia is on a mission to deliver 'Fair Pay for Every Play' to the music industry. We're going to achieve this by providing the systems and payments infrastructure to enable better tracking of music consumption and faster distribution of royalties to creators and rights holders, with less cost and errors. To make every play count we need to know what's played when and where, and who owns the rights to any given track – with 7digital capabilities, in addition to our existing data capabilities, this takes us one step closer to unlocking more value in music, for the benefit of all players."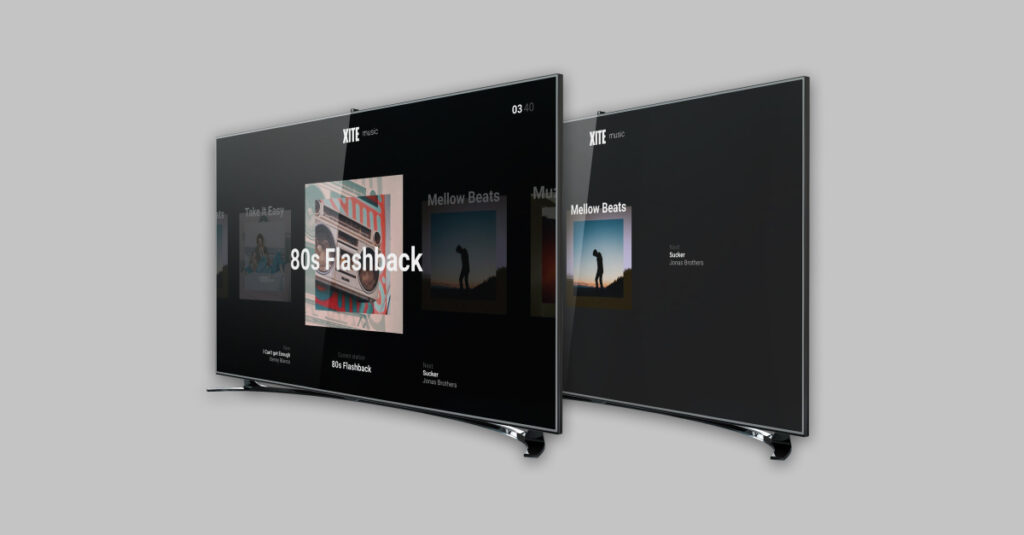 NEWS
7digital has secured a 36-month contract extension with existing customer XITE, a leading player in the connected TV space.
Amsterdam-based XITE reaches 100 million households worldwide. It uses 7digital's catalogue to power its non-stop audio product XITE Music. The service features 40 channels and offers a pick-and-mix to delight any music fan – genres from kids to heavy metal, and any era from the '50s up, plus a wide choice of moods and themes.
"We are very pleased to be continuing our strong relationship with 7digital in this long-term extension. As a leader in the connected TV space, we aim to offer the best music streaming experience in the market and 7digital helps us to achieve this" – Niels Daalhuizen, Chief Product Officer of XITE
XITE will:
use 7digital's music-as-a-service platform to provide end to end music management
access 7digital's complete and fully cleared catalogue in all service territories
license use of the 7digital playlisting tool to create and manage playlists that deliver specialised music experiences for listeners
"Using 7digital's unparalleled catalogue and curation features, we have been able to provide our listeners with distinctive, well-curated music for every occasion and deliver the best music experience in the world," said Niels Daalhuizen.
XITE Music launched in 2019 and offers its TV app to users of Ziggo, the largest cable operator in the Netherlands.
NEWS
At 7digital we believe music is essential to humanity and the world seems to agree! Over 15 billion minutes* were streamed last year from 7digital clients across all types and formats – including radio, streaming services, retail, online fitness, global social platforms and more. While tens of millions of unique songs were streamed from the 7digital global catalogue of over 80 million tracks, some rose to the top, returned to again and again for how well they fit in context of each type of platform and service. We feel that while all artists contributions are fundamentally important to serve a global fanbase, there will always be those artists or songs that fit the time and place perfectly and resonate all around the world. We've compiled a few lists below for the artists deemed most essential this year in categorical context for 7digital clients. Enjoy!
Online Fitness
A playlist can make or break a workout, and while listening to a throwback soundtrack is a fun way to get your adrenaline pumping, there's nothing like sweating along to this year's top artists. In 2021, there's been collaborations from powerhouses like Lizzo and Cardi B and hit after hit from artists like newcomer Olivia Rodrigo. According to Billboard, fitness-tech music licensing is shifted into high gear in 2021 and the trend is likely to continue to meet new consumption patterns in exercise and health. Here's the trending artists on repeat in 2021 in the online fitness category*:
Calvin Harris
David Guetta
Spice Girls
Chase & Status
Lana Del Rey
Ariana Grande
Sigma
Lizzo
Avicii
Social Media
The average user spends 2.5 hours on social media platforms a day, and music provides a way for creators to show their fandom and present an ever-evolving soundtrack to their daily lives. In addition to offering users new ways to express themselves, social media platforms present one of the fastest-growing way for artists to build new audiences and provide new revenue streams. 7digital's social media clients are constantly innovating and changing the way people watch content and connect with the world around them using music. Here's a list of some of the essential artists on social media platforms in 2021*:
Tesher
DaBaby
Megan Thee Stallion
Dixie
Ed Sheeran
Olivia Rodrigo
Justin Bieber
Roddy Ricch
Doja Cat
*Based on stream reporting by select 7digital clients across industry categories of online fitness, social media, retail/background music, radio, and streaming services.