NEWS
Billboard recently broke an investigation that shocked the industry that details how easy it is for malicious parties to steal other artists' and songwriters' money. The piece, titled "How Did Two Unknown Music Operators Make $23 Million from YouTube royalties? IRS Says they Stole it," illuminates the ongoing complexity of copyright management in the music industry. Fraud has long been a problem and has cost the US music industry an estimated $12.5 billion in annual output. In the UK alone, piracy costs £200 million a year in lost revenues, according to Geoff Taylor, Chief Executive of the music trade association BPI.
To provide some background, the music industry has had a long battle against various forms of piracy. Unfortunately, even massive platforms such as YouTube can have broken processes and weaknesses in content management and tracking systems that create opportunities for royalties to be misallocated, mistakenly or maliciously, to the wrong parties.
As the industry continues expanding, with more and more platforms integrating music as part of the experience, the onus falls to the artist to understand and manage their copyright. Rightsholders need a trusted partner and more transparency and tools that make tracking content delivered more accessible. Companies, for their part, want to be secure that they are upholding their licensing agreements and exercising near-perfect compliance.
There are still so many services on the horizon and emerging marketing that will capture more users. 7digital offers the leading platform in the market to serve those companies and brands who want to incorporate digital music into their offerings lawfully but do not necessarily have the time or know-how to navigate the complex requirements for licensing, tracking, reporting and paying rights holders. Utilising the platform, 7digital clients have the ultimate flexibility to outsource those pieces of the process as needed to maintain the highest standard of compliance to their licensing agreements.
"Many businesses don't have time, expertise or resources so we do the heavy lifting and provide the backend services that let them get on with the day job," said Paul Langworthy. "Based on our years of experience, and in association with our strategic industry partners, we can accurately track music delivered in any format and have created thousands of custom reports on behalf of our clients to the rightsholder community to meet their licensing agreements. In this way we help to ensure that the use of artists' content is accurately reported to the rightsholders."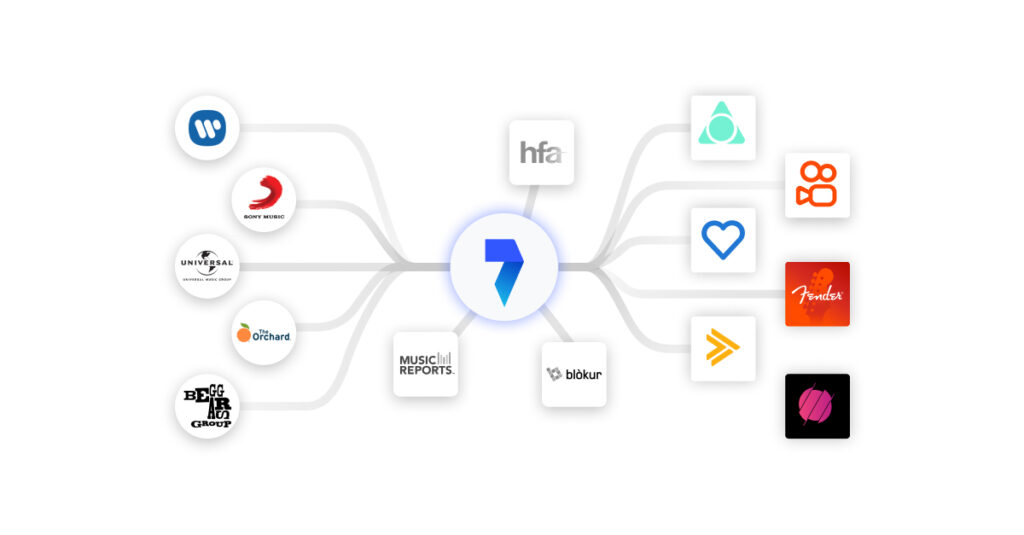 Proper tracking and transparency are critical tools for rights holders to identify gaps in copyright management with DSPs and brands that have licensed their content.7digital continues to invest in ways to provide the right processes, resources, and tools to align with suppliers around brands and companies utilising the 7digital platform for music content. This includes establishing a dedicated supplier success team, adopting new standards in content delivery, and more. This year, 7digital launched a beta program in which a subset of labels could access a custom dashboard to determine when and where their content was received across the 7digital client ecosystem, allowing them to feel confident that only legitimate and approved 7digital clients are getting access to their content.
"7digital has been supporting the music industry's growth for over 18 years through the provision of a platform that removes all the complexity around ingesting, delivering and reporting on music usage in all use cases." explains Paul Langworthy. "As new services and use cases have increased, 7digital has invested in tools, partnerships and services that provide greater transparency, simplicity, and efficiency so our artist, label, and publisher partners can manage their business more efficiently in today's fragmented digital landscape."