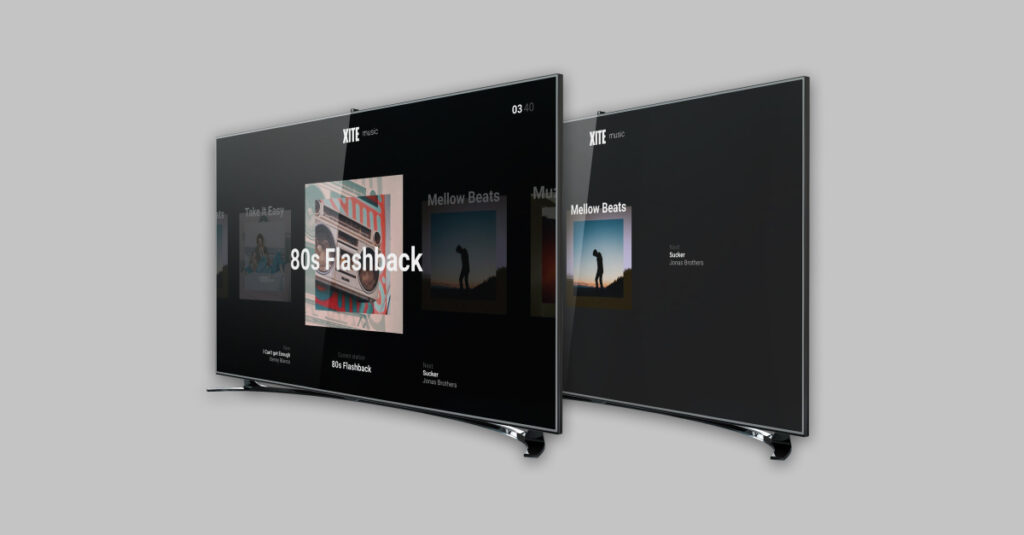 NEWS
7digital has secured a 36-month contract extension with existing customer XITE, a leading player in the connected TV space.
Amsterdam-based XITE reaches 100 million households worldwide. It uses 7digital's catalogue to power its non-stop audio product XITE Music. The service features 40 channels and offers a pick-and-mix to delight any music fan – genres from kids to heavy metal, and any era from the '50s up, plus a wide choice of moods and themes.
"We are very pleased to be continuing our strong relationship with 7digital in this long-term extension. As a leader in the connected TV space, we aim to offer the best music streaming experience in the market and 7digital helps us to achieve this" – Niels Daalhuizen, Chief Product Officer of XITE
XITE will:
use 7digital's music-as-a-service platform to provide end to end music management
access 7digital's complete and fully cleared catalogue in all service territories
license use of the 7digital playlisting tool to create and manage playlists that deliver specialised music experiences for listeners
"Using 7digital's unparalleled catalogue and curation features, we have been able to provide our listeners with distinctive, well-curated music for every occasion and deliver the best music experience in the world," said Niels Daalhuizen.
XITE Music launched in 2019 and offers its TV app to users of Ziggo, the largest cable operator in the Netherlands.